Pages
Categories
Archives
on March 15th, 2015

Print This Post
15
Mar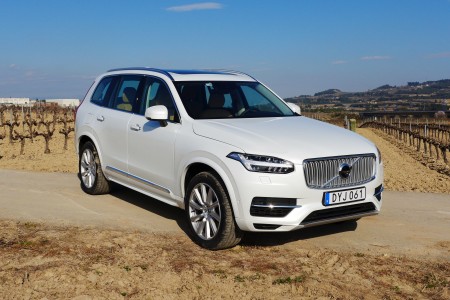 A trip to Spain to preview the new Volvo XC90
A new look for the 2016 model year, and many other new things and firsts; the flagship Volvo XC90 benefits from thoughtful craftsmanship and a host of advanced, efficiency-minded technologies.  Catalonia was the host to get a closer look at this elegant SUV crossover with a modern Scandinavian design. 
Continue reading "Exploring the Costa Daurada in the All New Volvo XC90" »
on May 13th, 2013

Print This Post
13
May
Viva La Famiglia
Continue reading "A Family Dinner at Sirio Ristorante – New York" »
on March 07th, 2013

Print This Post
07
Mar

The town of Bardstown, Kentucky, is the Bourbon Capital of the World. The Jim Beam distillery is a popular tour destination for Bourbon lovers. Bardstown also hosts the Kentucky Bourbon Festival, a six-day-long Bourbon appreciation event! See more photos of the Jim Beam distillery and the Kentucky Bourbon Festival in our gallery.
Continue reading "Jim Beam Country" »
on February 27th, 2013

Print This Post
27
Feb

The town of Tequila, Jalisco, is best known as the birthplace of the popular spirit. In fact the name "Tequila" is limited to products distilled from agave grown solely in this region. See more photos of the Jose Cuervo Distillery and the rest of the town of Tequila in our gallery.
Continue reading "Touring Tequila" »
on April 25th, 2012

Print This Post
25
Apr

For a mind-blowing site that is out of sight for most, head out to Chaco Culture National Historical Park World Heritage Site. There you can attempt to imagine how life was for the Native Americans. See their masterful engineering tactics and how they lived in perfect harmony with the planet and its solar system. For a preview, have a look at our gallery.

Related Articles:
Chaco Culture National Historical Park website
Chaco Culture National Historical Park gallery
New Mexico Travel Guide
Older Posts »