Pages
Categories
Archives
on March 06th, 2015

Print This Post
06
Mar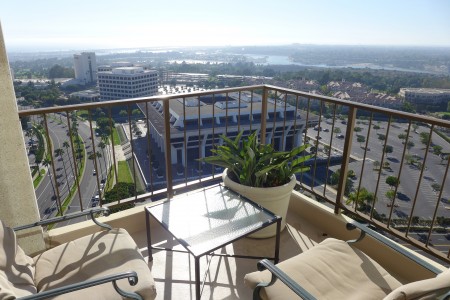 Sociability Over Exclusivity: who says you shouldn't mix business and pleasure?
With its location at the heart of Orange County's business hub and in Newport Beach's busiest and most upscale business district, Island Hotel Newport Beach makes it easy to enjoy the best of both worlds. 
Continue reading "Island Hotel Newport Beach" »
on February 24th, 2014

Print This Post
24
Feb
Rancho Valencia
At this Mediterranean-inspired SoCal escape, private gates open onto 45 acres of gardens, olive groves and 49 casitas, which have all been thoughtfully renovated (along with the restaurant, bar, meeting spaces, spa and fitness center). Recreation can be found in many forms, from active sports to leisure activities. Guests can partake in the excellent tennis program, as well as spin and Pilates classes, hot air balloon rides, croquet and bocce ball. Also popular is whiling the day away at one of two outdoor heated pools and hot tubs – one family and one adults-only – or at The Spa at Rancho Valencia, where the treatments utilize rejuvenating herbs, flowers, oils and minerals.
Continue reading "Rancho Valencia Resort & Spa" »
on December 13th, 2013

Print This Post
13
Dec
East Coast Seafood comes West
Continue reading "Connie and Ted's, West Hollywood, CA" »
on November 07th, 2013

Print This Post
07
Nov
Barbershop Ristorante, a pop-up restaurant on Abbot Kinney Blvd. in Venice, CA by chef Walter el Nagar.
Continue reading "Barbershop Ristorante, Venice, CA" »
on June 13th, 2013

Print This Post
13
Jun
These days certain companies attempt to market trips into outer space, meaning leaving the earth and going far, far away. Why would you do that if you could have a most fulfilling voyage in the gastrosphere of chef Joshua Skenes right here on earth? With the following images we hope you will be tantalized enough to get into your spaceship and jet on over to San Francisco's SoMa district in a very classical building for a satisfyingly modern meal.
Continue reading "Saison Restaurant San Francisco" »
Older Posts »