Pages
Categories
Archives
on June 29th, 2015

Print This Post
29
Jun
Situated atop a hill and covering 100 acres, the Ronald Reagan Presidential Library and Museum is a sight to behold.The museum offers galleries and exhibits giving insight into the lives of Ronald and Nancy Reagan, and also displays historical artifacts such as a fragment of the Berlin Wall.

Continue reading "Inside the Ronald Reagan Presidential Library and Museum" »
on February 26th, 2014

Print This Post
26
Feb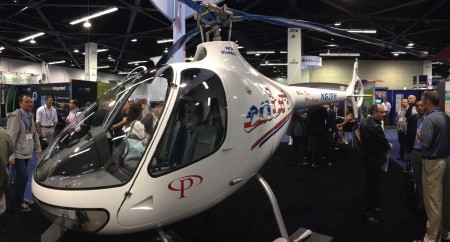 Helicopter Association International
Rotary Flight Evolves
Heli-Expo is the annual show that is truly dedicated to people in the helicopter world. Not a world with a huge population but a world of dedicated folks who share the passion of rotary flight… and that world is evolving more than ever before. Continue reading "Heli-Expo 2014" »
on July 18th, 2013

Print This Post
18
Jul
A Must See Museum at the Home of Boeing
Located at Boeing Field (King County International Airport) in Seattle, WA., The Museum of Flight is a complete flight and space interactive experience. You will find an array of historical aircrafts on display,  watch as planes fly in and take off and visit the "Tower at Boeing Field" to hear the air traffic controllers in real-time. This non-profit operation has been around since 1965 and, thanks to grants and donations, has amassed an array of popular, rare and unique aircrafts.
Continue reading "The Museum of Flight, Seattle, WA." »
on November 17th, 2012

Print This Post
17
Nov

After four years of experiments, Wilbur and Orville Wright, aka the Wright Brothers, took to the sky in the world's first heavier than air, powered controlled flight. The Wright Brothers National Memorial in Kitty Hawk, North Carolina, highlights the beautiful history of the brothers' success. See photos of the museum and memorial in our gallery.
Continue reading "Wright Brothers National Memorial, Kitty Hawk" »
on July 12th, 2012

Print This Post
12
Jul

Surrounded by prime vineyards in the heart of Oregon wine country stands the monumental Evergreen Aviation & Space Museum. Founded in 1991, the museum includes a substantial collection of military aircraft, helicopters and spacecraft, as well as the Spruce Goose. The vast complex also includes an educational institute, waterpark, two cafés and a theater. Check out our photo gallery below.
Continue reading "Evergreen Aviation & Space Museum" »
Older Posts »