Pages
Categories
Archives
on March 29th, 2012

Print This Post
29
Mar

The brand new 2012 Chrysler 300 SRT8 is a large luxury sedan with a powerful 6.4-liter V8 HEMI engine. Innovative standard features include the Uconnect Touch infotainment system with DVD, satellite radio and navigation, 19-speaker surround sound and keyless entry and ignition. Starting at just over $47,000, the Chrysler 300 SRT8 doesn't come cheap; however, its combination of high-performance engineering and 21st-century luxury accoutrements make it more than worth the sticker price.
Continue reading "2012 Chrysler 300 SRT8" »
on March 25th, 2012

Print This Post
25
Mar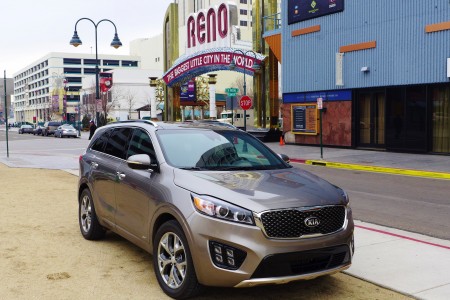 Comfortable Versatility  
Whether you are shuttling the kids to soccer practice or tearing through the mountains of Lake Tahoe, the Kia Sorento has you covered. . Continue reading "2016 Kia Sorento Launch" »
on March 17th, 2012

Print This Post
17
Mar

Fast fading are the days when museum dining meant formica tables and cafeteria food. We love the sleek and stylish design of Ray's & Stark Bar at LACMA, designed by world-renowned architect Renzo Piano. Executive chef Kris Morningstar has created a Mediterranean-inspired, farm-to-table menu, merchant account featuring dishes like hamachi sashimi with aji amarillo vinaigrette and hanger steak with offshore merchant account carrot-caraway purée and cabbage. To see images of these and other dishes, visit our photo gallery.

Related Content:
Ray's & Stark Bar
Patina Restaurant Group
Los Angeles County Museum of Art (LACMA)
BMW Art Cars at LACMA
on March 10th, 2012

Print This Post
10
Mar

Mini is doing well with the brand rejuvenation that they keep coming up with new models to stimulate even more sales. Sort of like Apple adding new products to their lines that you must have immediately. This model is even more fun to drive than previous ones and you must keep a close watch with law enforcing authorities, as you rev up the turbocharger, most especially when it comes in hot chili red. You can also get a roadster version for an open cockpit feel.
Continue reading "Mini Cooper S Coupe" »
on March 03rd, 2012

Print This Post
03
Mar

Charles Goodyear secured a patent in 1844 for vulcanized rubber, and Frank Seiberling later memorialized Goodyear's name when he founded his tire company in 1898. Ever since 1925, the company has stayed the course on flying blimps. For the world's leading tire manufacturer, the blimp program is ultimately a marketing expense. Today, its fleet is comprised of just three blimps. Plans are in the works to replace them with Zeppelin NT airships, which will begin flying in January 2014. See more pictures of the Goodyear Blimp in our photo gallery.

Related Articles:
Goodyear Blimp: A Flight on the Spirit of America
Goodyear Blimp Gallery
Goodyear Blimp website