Pages
Categories
Archives
on March 15th, 2015

Print This Post
15
Mar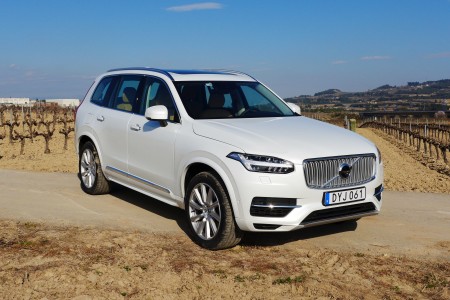 A trip to Spain to preview the new Volvo XC90
A new look for the 2016 model year, and many other new things and firsts; the flagship Volvo XC90 benefits from thoughtful craftsmanship and a host of advanced, efficiency-minded technologies.  Catalonia was the host to get a closer look at this elegant SUV crossover with a modern Scandinavian design. 
Continue reading "Exploring the Costa Daurada in the All New Volvo XC90" »
on October 20th, 2012

Print This Post
20
Oct
Offering even greater performance than the Audi S5, this stylish sports coupe features an aggressive 4.2-liter, naturally-aspirated 8-cylinder engine, churning out 450 horsepower and rocketing the RS 5 to 60 mph in just over four seconds.
Continue reading "2013 Audi RS 5 Coupe" »