Pages
Categories
Archives
on June 13th, 2013

Print This Post
13
Jun
These days certain companies attempt to market trips into outer space, meaning leaving the earth and going far, far away. Why would you do that if you could have a most fulfilling voyage in the gastrosphere of chef Joshua Skenes right here on earth? With the following images we hope you will be tantalized enough to get into your spaceship and jet on over to San Francisco's SoMa district in a very classical building for a satisfyingly modern meal.
Continue reading "Saison Restaurant San Francisco" »
on May 13th, 2013

Print This Post
13
May
Viva La Famiglia
Continue reading "A Family Dinner at Sirio Ristorante – New York" »
on May 07th, 2013

Print This Post
07
May
Beast it and they will come
Continue reading "Bestia Restaurant Los Angeles" »
on May 02nd, 2013

Print This Post
02
May

It sounds silly to say, but The Loft is the perfect place for breakfast, lunch or dinner. With amazing views of the Pacific Ocean during the day and a cozy California Craftsman ambiance in the evening, pick your atmosphere to match your mood. How about a La Vie en Rose cocktail with a flatbread to get things going? Or keep it simple with a shrimp burger? The highlight of The Loft at Montage Resort in Laguna Beach is the cheese program, so you must indulge in a plate selection from the master fromager.
Continue reading "The Loft at Montage Laguna Beach, CA" »
on March 25th, 2012

Print This Post
25
Mar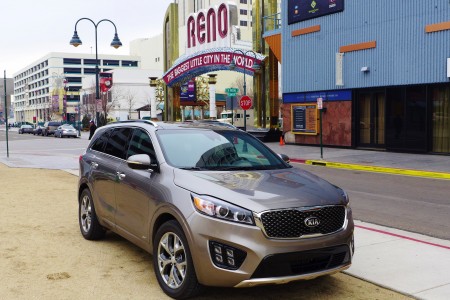 Comfortable Versatility  
Whether you are shuttling the kids to soccer practice or tearing through the mountains of Lake Tahoe, the Kia Sorento has you covered. . Continue reading "2016 Kia Sorento Launch" »