Pages
Categories
Archives
on May 16th, 2014

Print This Post
16
May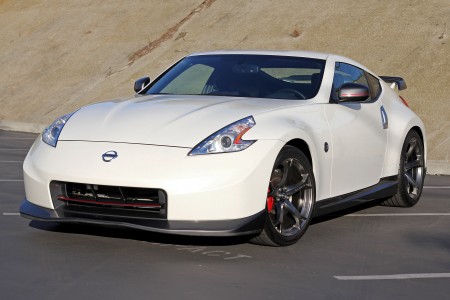 Nissan 370Z Nismo
Nissan's most extreme Z car.
Tuned to produce an extra 18 horsepower and outfitted with a stiffer suspension, larger exhaust and extra aerodynamic body moldings, the Nissan 370Z Nismo is a basic, track focused sports car. It may ride harshly and look, from some angles, like something straight out of SEMA, but the Nismo Z is a blast to drive on a winding mountain road or autocross course.

Related Articles:
Nissan 370Z Nismo chez Nissan
No Comments »
No comments yet.
RSS feed for comments on this post. TrackBack URL
Leave a comment